BEN REEL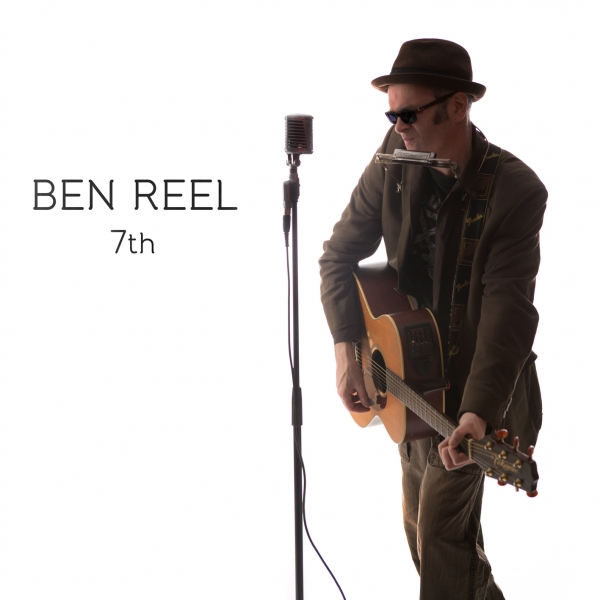 Ben Reel will release his seventh studio album entitled "7th" on Monday 18th May 2015. Like his previous album "Darkness & The Light", his new album 7th was recorded & produced by Ben in his own studio in South Armagh, Ireland.
Since his debut back in 1999, each album released by Ben Reel has gone from strength to strength earning him many plaudits from the music media around the world. Ben's unique style has evolved by drawing from a wealth of different types of music, from rock, soul, blues, alt folk/Americana, country and reggae. By fusing these different genres behind his songs he has created a sound that has become his own.
Over the years Ben has made numerous radio and television appearances along with playing support to artists such as Jools Holland, Alabama 3 and The Cranberries. He has collaborated musically with such names as Hal Ketchum, the legendary 'Blockheads' and the award winning saxophonist Gilad Atzmon. As a songwriter and performer he has co-written and worked with some of Nashville's finest, David Olney, John Hadley, Sergio Webb & Irene Kelley. Over the last seven years Ben Reel has toured extensively across Europe and the USA resulting in the development of a loyal and growing fan base.
The Ben Reel Band features Ben Reel on guitar and vocals Michael Black on drums, Ronnie O'Flynn on bass, Mick McCarney on guitar and Julieanne Reel on backing vocals & percussion. Amongst the bands most notable performances include appearances at festivals such as Huntenpop in the Netherlands, Kilkenny Rhythm & Roots, Cork Jazz Festival and Ireland's premiere music festival "Electric Picnic" in 2014. In 2013 Ben toured the UK and the U.S. with Tommy Womack (Nashville) and last year the Ben Reel Band toured the UK as double bill with the legendary Eric Andersen.