TONY McLOUGHLIN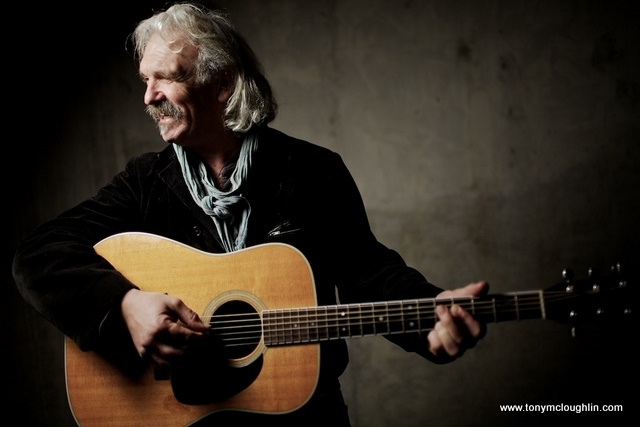 Latest ALBUM 'The Condender' REVIEWS:
"He may look uncannily like Billy Connolly's long lost brother, but opening with strains of Muhammad Ali getting ready to 'rumble in the jungle', Tony Mcloughlin's fifth album The Contender is a glorious Telecaster-infused slab of Tom Petty/Springsteen inspired Americana.
Working once again with fellow Northern Ireland countryman Ben Reel, this time with McLoughlin co-producing, and with the same rhythm section of Ronnie O'Flynn (bass) and Michael Black (drums), The Contender features the six string virtuosity of long term collaborator German born, Nashville based German Thomm Jutz, German bluesman Timo Gross, and respected Monaghan musician Mick McCarney.
Pete Feenstra pronounced McLoughlin's last outing as encapsulating 'all that is good in the contemporary roots rock genre'. And on the strength of The Contender, I'd have to concur – the songs while borrowing heavily on the likes of Petty, stand tall in their own right, and while McLoughlin's Petty / Springsteen / Knopfler imbued vocals are equally derivative, there's a shimmering vibrancy that's reflective of much of Reel's own recent work.
The Americana market is an overcrowded place at present, but there's a gritty soul about that The Contender that makes McLoughlin one of its premier exponents. Classy. **** "
Review by Pete Whalley
BIO
A native of Newry, County Down in the North of Ireland, Tony grew up in a large Irish family surrounded by music, stories and sport with a long connection to seafaring and the ocean. Later, whilst studying Languages and Industrial Design at the University of Aston in Birmingham he began playing in the folkclubs, student bars and pubs of the area.

It was to be years later, having sung and played guitar with various folk, rock, blues, and even bluegrass bands, that he turned his hand to songwriting.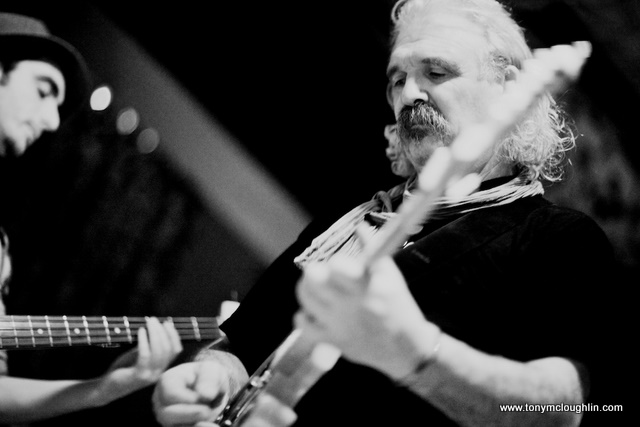 In 2000 he recorded his first album"Cinerama" in Germany (Glitterhouse Records and Gael Linn) in the talented production hands of Thomm Jutz.

This was followed in 2002 with the rougher edged "Glory Bound" (Glitterhouse Records and Outlet Records), recorded in Nuremberg, Germany with a powerful band lead by guitarist Keili Keilhofer (of Jack Bruce Band and Kevin Coyne's "Paradise Band" repute).

The following years saw Tony touring with band, as a duo, and solo all over Germany, making occasional forays into Switzerland, France, Austria, Scotland, Northern England and eventually back to Ireland.

In October 2006, Tony travelled to Nashville, Tennessee in the United States to record his third album. Once again in the creative production and guitar playing hands of old friend Thomm Jutz (now Nashville resident and shooting star in demand; Mary Gauthier Band, Nanci Griffith Band etc). The resulting album "Tall Black Horse" is a small masterpiece full of deeply powerful songs. The production speaks for itself, as does the playing (Thomm Jutz on guitar, Pat McInerney on drums, Dave Roe on bass, Fats Kaplan on steel and fiddle, Richard Bailey on banjo and Toni Catlin on harmony vocals). The resulting sound could be categorised as lying somewhere between rock, folk and country - probably authentic americana - but please, take a listen.

Following an appearance at the Nashville/Belfast Songwriter Festival 2007, Tony came to the attention of songwriter extraordinaire Tony Arata, who passed his latest album on to the respected Nashville publisher Matt Lindsey (www.mattlindseymusic.com). This led to the eventual signing of a publishing agreement between Tony and Matt Lindsey in September 2007.

Tony, now based in the South East of Ireland, continues to tour in Europe and is beginning to regularly visit the United States to write, co-write, record and perform. Following several shows with fellow Northerner and songwriter Ben Reel, Tony has recorded a 4th album with Ben producing. "RIDE THE WIND" is due for release August the 23rd, 2010 and is undoubtedly going to rattle the cage with a great rocking sound lying somewhere between Springsteen, Neil Young and early Tom Petty. 10 new songs define a very recognisable Tony McLoughlin style which has developed now to a fine international level. "Don't miss this one" is the best advice!