ERIC ANDERSEN
Eric Andersen is widely regarded as one of the most poetic songwriters that sprang from the Greenwich Village folk scene of the 1960's. As a musician, he defies categorization. His artful mélange of love, despair, hope and stirred memory has earned him a passionate international following and the respect and admiration of artists ranging from Joni Mitchell and Leonard Cohen to Lou Reed and Wyclef Jean.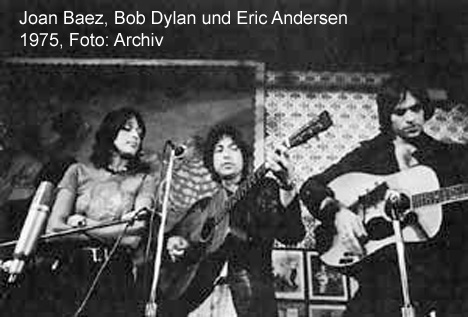 In the early 1960s, Eric Andersen was part of the Greenwich Village folk scene in New York. His best-known songs from that time are "Violets of Dawn", "Come to My Bedside", and "Thirsty Boots" (the latter recorded by Judy Collins, Bob Dylan, amongst others).
In 1964, Andersen made his debut at Gerdes Folk City in a live audition for Vanguard Records. In 1965, Andersen starred in the Andy Warhol movie Space and in 1966 he made his Newport Folk Festival debut. He also took part in the Festival Express tour across Canada in 1970 with the Grateful Dead, Janis Joplin, The Band, Delaney Bramlett and others.
Andersen signed with Columbia in 1972 and issued his most commercially successful album Blue River. The master tapes of his follow-up album Stages were lost before the album could be released, resulting in the loss of much of the momentum he had gained with Blue River. The Stages tapes were found nearly two decades later and issued in 1991 as Stages: The Lost Album.
Andersen parted ways with Columbia and recorded sporadically for a number of labels throughout the remainder of the 1970s and into the early 1980s. In 1975 he performed with Arlen Roth at the opening show of Bob Dylan's Rolling Thunder Revue at Gerde's Folk City and again in Niagara Falls.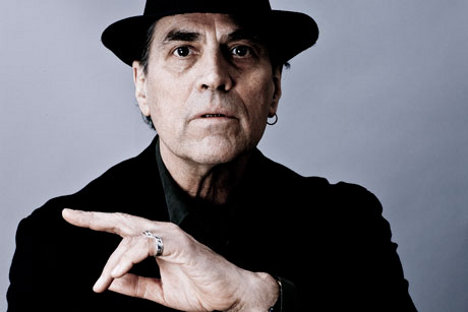 JUST COMPLETED THE ERIC ANDERSEN & BEN REEL BAND UK TOUR 2014
The timing couldn't be more perfect; Bob Dylan has just released "Wigwam" that features Andersen's "Thirsty Boots" as his new 7" vinyl single, Eric has just completed his own new album to be released on Sony, and a Film-Documentary is in the making - "The Songpoet" - offers a look into the mind, soul and creative process of this multifaceted, complex and singularly driven artist whose early career saw great expectations waylaid by misfortune:
"Andersen is the most elegant of singers. He is powered by the singular mix of irony and high romanticism that fuels his classic work." - Paul Evans, Rolling Stone Magazine
Couple of photograph's of Eric Andersen from the 2013 Patti Smith show: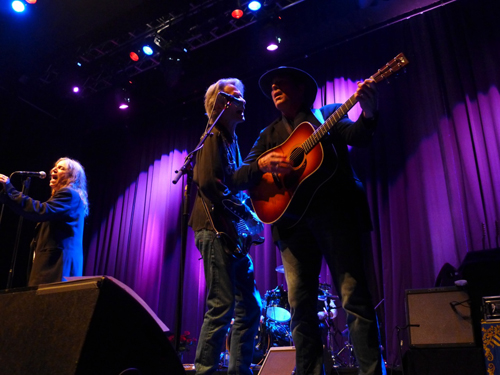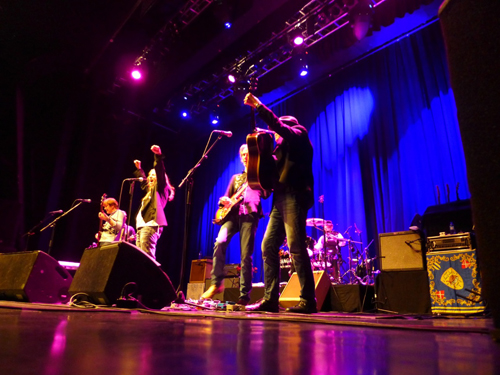 For lots more information please visit Eric's official page (link at the bottom). Get in touch with us for booking enquiries. Now is the time.