TERRY & GERRY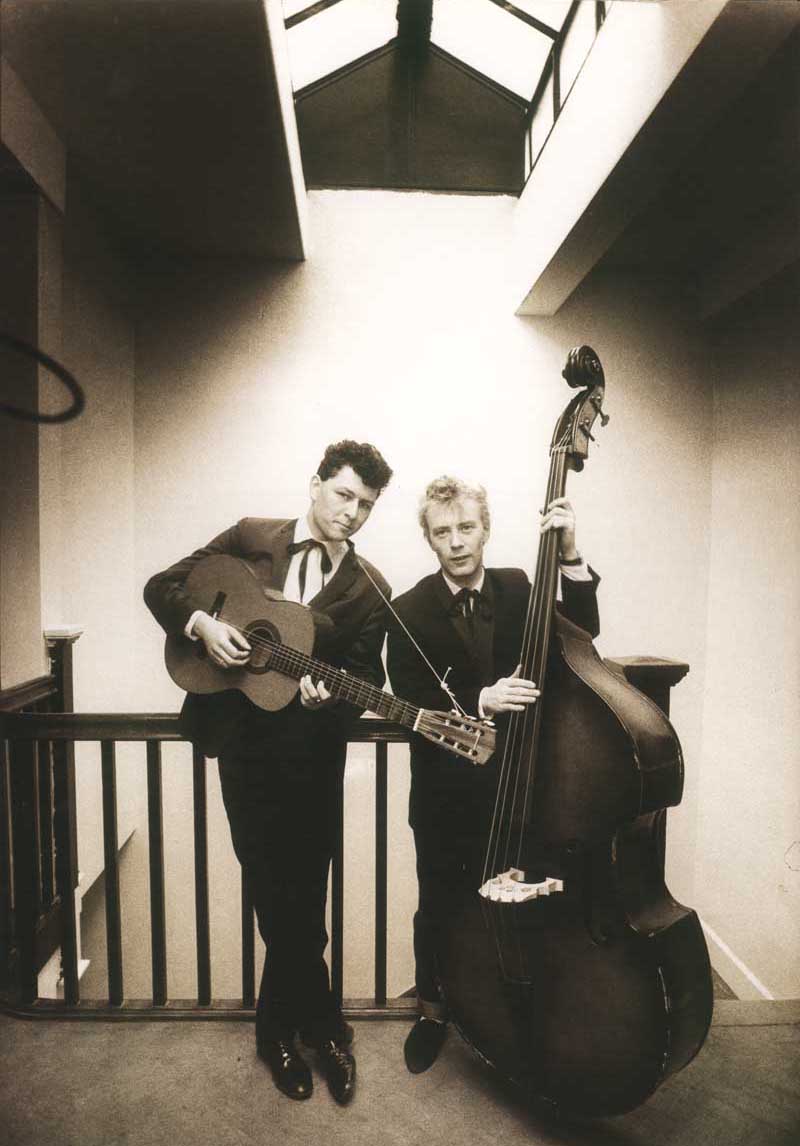 Artist Biography by Craig Harris
Although they never broke through to commercial success, Terry & Gerry were one of England's most exciting bands of the '80s. Their demo tape resulted in a high-profile BBC session with popular disc jockey and producer John Peel and tours in Holland, Belgium, the United States, and the United Kingdom. Formed in the mid-'80s, Terry & Gerry represented the combined vision of bassist/vocalist and songwriter Terry Lilley and vocalist Gerry Colvin. Lilley had previously performed with a punk band, Dennis & the Din Makers, in 1978, and with Vision Collision, a group that borrowed its equipment and rehearsal space from Duran Duran. Despite their potential, Terry & Gerry failed to live up to expectations and separated after two disappointing albums. Lilley went on to become the only double-bass player in England to earn a higher national diploma in jazz studies. Colvin resurfaced in an acoustic duo that he shares with Nick Quarmby. A new album, Let's Get the Hell Back to Lubbock, appeared in 2007 from Cherry Hill Records.
TAKING BOOKINGS FOR 2015!
We're also taking bookings for Gerry Colvin - So get in touch for an amazing performance for any event.